Hawaiian Captain & Crew
Upon arrival at the boat dock you will be greeted by your Captain and your Crewman. Our licensed Captains have all the necessary knowledge, experience, and judgment required to provide you with an action packed fishing trip that meets and exceeds the United States Coast Guard standards of safety and comfort. You will find no finer sportfishing crew in Hawaii.There are several things that separate this crew from other charter boats in Hawaii. One is our passion for trying "new" fishing tricks that are gleaned from constant research all over the world. There are Marlin, Tuna, Mahi Mahi and Wahoo in all of the world's oceans. But fishing techniques differ greatly from place to place. Our captains and crew are always trying to figure out how to adapt new techniques to make them work on our boats and for our guests. The second factor that discriminates this crew from all others is our captains information network. If there has been a fish caught across the state from Kauai all the way to the Big Island of Hawaii, we know about it! Our team works very closely with the close-knit Hawaiian recreational and commercial fishing community to put more fish in the boat and more smiles on our angler's faces. The third trait that distinguishes our crew is their emphasis on fishing productivity. Have you seen our photo galleries? These guys CATCH FISH! Our crew has consistently outperformed all others in Haleiwa and throughout Hawaii in finding and landing more fish for their angler guests. There is nothing quite as effective in placing a smile on their guests' faces and having a memorable day as catching a lot of quality game fish. The proof is in the high number of return customers year after year seeking another once-in-a-lifetime experience! Whether it's rigging up "something new", staring through high powered binoculars for hours on end, calling other hot boats for fish reports or just good old fashioned fisherman's "gut feelings" , it's all a part of the daily routine. These guys work very hard for you and they are proud about what they do! Check out the Catch of the Day page. Since the year 2000, we have taken lots of pictures! Be sure to "Like" our Facebook too, we post to it daily! https://www.facebook.com/ChupuSportFishing
---
The Captains
Captain Chris Parker Captain Chris Parker, a life-long waterman originally from the Florida Keys, has lived his entire life in, on and under the ocean waters. Coming from generations of family fishermen, his first fishing tournament was at the tender age of only 3 years old! Capt Chris has fished, dove and captained the waters of the Atlantic Ocean, the Gulf of Mexico, the Florida Straights, the Bahamas, all of the Hawaiian Islands, and has spent many seasons in Alaska's Aleutian Islands as a professional Salmon Guide and Tender Boat Captain. Along with his USCG 100 Ton Master Captain's License, Capt Chris is also a PADI certified SCUBA Dive Instructor and a CPR & First Aid Instructor as well as a State of Hawaii Certified Underwater Naturalist. You can not be in safer hands! And when it comes to catching fish, Capt Chris can consistently find 'em, hook 'em up and get 'em in the fish box! A well respected tournament winning fisherman and one of the most well liked charter boat captains on Oahu, Capt Chris is the Owner/Founder of "Chupu Sportfishing Fleet" fishing charters and founder of "Hawaii Adventure Diving" Pelagic Shark Diving and SCUBA Diving. Capt Chris skippers The OCEAN ADDICT.
---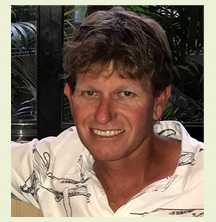 Captain Kevin Chadick Captain Kevin Chadick, originally from Laguna Beach, California, has been a waterman and fisherman since he was 5 years old. He learned to fish in Baja, CA with his father and they returned every summer for the next 15 years. He is an avid scuba diver and has a deep appreciation for marine related activities and sports. Capt Kevin has since worked on yachts and charter boats in California before moving to Hawaii in 2001 with the goal of becoming a full-time boat captain. Since then, Capt Kevin has earned his USCG 100 Ton Master Captain's License and is out on the water every chance he gets. With the help of his outstanding vision and high-tech binoculars, he excels at catching Mahi Mahi, Ahi, Ono and Marlin. Capt Kevin along with his team won first place in the Haleiwa Hanapa'a Fishing tournament in 2017 with a total weight of 1,374 pounds of fish. He is First Aid/CPR certified and prides himself on the safety of his clients and crew. Captain Kevin skippers the TO THE MAX.
---
Captain Chris Freed Captain Chris Freed, or as we call him "Capt Freed", was born and raised on the East Side of Oahu. A third generation fisherman, Capt Freed started fishing with his father and grandfather at the age of 4 off Kaneohe, Oahu. Capt Freed took the helm of the family boat at age 16 and has been chasing fish, big waves and wild adventures all over the Hawaiian Islands ever since. A successful fishing tournament competitor Capt Freed has fished and won the Hawaii Kai Shack tournament and has placed in the Ahi Fever tournament and the Halloween Shootout tournament in Lahaina, Maui. He loves to hunt down Ahi Yellow Fin Tuna. Capt Freed is also a surfboard shaper and enjoys restoring boats. An accomplished athlete, Freed is a big wave surfer and has competed twice in the grueling "Molokai to Oahu" 26 mile race across the Ka'iwi (Molokai) Channel, once in a one-man outrigger canoe and once on a standup paddle board (SUP). After working on several world class charter fishing boats on Oahu, Capt Freed decided to call Haleiwa his home port. First Aid and CPR certified and with his 100 ton Master's Captains license, Capt Freed skippers The PAMELA PEARL.
---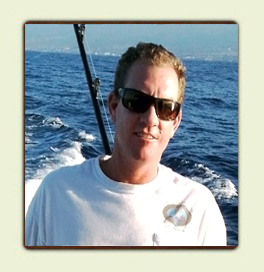 Captain Jared Dow Captain Jared Dow started fishing the Hawaiian waters in 1997 after moving from Santa Barbara, California where he grew up fishing and surfing the coast. After successfully owning his first fishing charter boat and catching his biggest fish to date, a 1,015 pound "Grander" Pacific Blue Marlin, Capt Jared decided to fish the waters off the Kona coast for many years and eventually packed his bags and fished all over the world to experience all the different fisheries and tournaments. After 10 years of world-class tournament fishing competition, he returned home to his favorite place on Earth, the North Shore, Haleiwa, Hawaii, with a big bag of tricks, and lots of stories and experiences to share with you. He loves getting his charter involved and you will definitely be having a fun, informative, "hands on" experience with this very talented fisherman! Capt Jared skippers the FLYER.
---
---
Reliability and know-how to deliver a safe, productive, and enjoyable fishing adventure every time out, that's what you will get with Chupu Sportfishing Fleet charters.